Newer posts are loading.

You are at the newest post.
Click here
to check if anything new just came in.
Are Fallen Arches Flat Feet?
http://Petralia21.soup.io
Overview
Fallen arches, the medical term for flat feet, are simply feet that do not arch in the middle. Such feet lay flat with the whole of the sole on the ground. All children are born with flat feet, but as they grow the feet normally develop an arch so that by the age of ten almost all children have arched feet. Occasionally a child will not develop properly arched feet. This may be due to a bone malformation present at birth, or abnormalities in ligaments within the feet or legs that cause the child's weight to be unevenly distributed.
Causes
Family history, experts say fallen arches can run in families. Weak arch, the arch of the foot may be there when no weight is placed on it, for example, when the person is sitting. But as soon as they stand up the foot flattens (falls) onto the ground. Injury, arthritis, tibialis posterior (ruptured tendon), pregnancy, nervous system or muscle diseases, such as cerebral palsy, muscular dystrophy, or spina bifida. Tarsal Coalition, the bones of the foot fuse together in an unusual way, resulting in stiff and flat feet. Most commonly diagnosed during childhood. Diabetes. Age and wear and tear, years of using your feet to walk, run, and jump eventually may take its toll. One of the eventual consequences could be fallen arches. The posterior tibial tendon may become weakened after long-term wear a tear. The postario tibial tendon is the main support structure of the arch of our feet. The tendon can become inflamed (tendinitis) after overuse - sometimes it can even become torn. Once the tendon is damaged, the arch shape of the foot may flatten.
Symptoms
Feet tire easily and become painful and achy, especially around the arch, ankle and heel. Swelling on the inside bottom of your feet. Back and leg pain. Difficulty standing on toes.
Diagnosis
There are a few simple ways to assess your foot type, and most include making an imprint of your footprint. The classic way is to stand on a hard floor surface with wet feet to make a wet foot print. Look at the narrowest part of your footprint, which should be between your heel and ball of your foot. If the print of your foot in this part is less than 10% of the width of the widest part then you are likely to have high arches. more than 10% but less than 25% then your foot profile is probably normal, more than 25% or even the widest part, then you have flat feet.
no-foot-pain.com
Non Surgical Treatment
The simplest form of treatment is the use of custom fitted orthotics. For this, it is best to see a podiatrist, who is a trained medical professional that assesses feet and gives you a prescription for the orthotic. If the orthotics do not work - or if the deformity is very severe - then surgical management may be needed. There is a very wide range of procedures available, with varying downtimes and complexity. The simplest procedure of all is a simple calf release. This can be done at the back of the knee or the calf, and has a very quick recovery. It is a day-surgery procedure, and the patient can walk immediately after the surgery without the need for a cast. Recovery back to jogging can be as early as three weeks. The calf release stops the deforming force but obviously does not correct the arch itself. It is usually done in combination with some of the other procedures mentioned below. Done by itself, the patient will probably still require orthotics but by releasing the calf, it allows the orthotics to be much more effective. The other end of the spectrum is a complete reconstruction of the arch with bone work and screws to fuse joints.
Surgical Treatment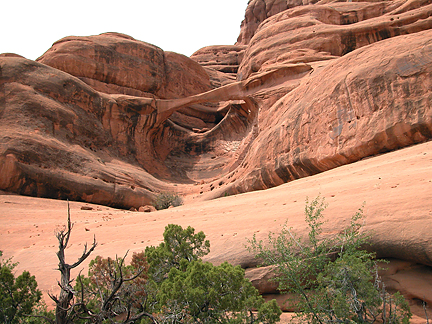 Procedures may include the following. Fusing foot or ankle bones together (arthrodesis). Removing bones or bony growths, also called spurs (excision). Cutting or changing the shape of the bone (osteotomy). Cleaning the tendons' protective coverings (synovectomy). Adding tendon from other parts of your body to tendons in your foot to help balance the "pull" of the tendons and form an arch (tendon transfer). Grafting bone to your foot to make the arch rise more naturally (lateral column lengthening).
After Care
Patients may go home the day of surgery or they may require an overnight hospital stay. The leg will be placed in a splint or cast and should be kept elevated for the first two weeks. At that point, sutures are removed. A new cast or a removable boot is then placed. It is important that patients do not put any weight on the corrected foot for six to eight weeks following the operation. Patients may begin bearing weight at eight weeks and usually progress to full weightbearing by 10 to 12 weeks. For some patients, weightbearing requires additional time. After 12 weeks, patients commonly can transition to wearing a shoe. Inserts and ankle braces are often used. Physical therapy may be recommended. There are complications that relate to surgery in general. These include the risks associated with anesthesia, infection, damage to nerves and blood vessels, and bleeding or blood clots. Complications following flatfoot surgery may include wound breakdown or nonunion (incomplete healing of the bones). These complications often can be prevented with proper wound care and rehabilitation. Occasionally, patients may notice some discomfort due to prominent hardware. Removal of hardware can be done at a later time if this is an issue. The overall complication rates for flatfoot surgery are low.